UPDATE ...
17 december 2022
We're about to kick into 2023, which will be our 25th anniversary of touring across the European continent. Hundreds of tours, thousands of shows and we're looking forward to what the future will bring us. We thank YOU for your continued support over the years and we can't wait to see you all again soon. We'll kick off the year with Rhino Bucket in January, followed by Robert Jon & The Wreck with special guests Meghan Parnell and David Barnes from Bywater Call in February, Mojothunder and The Poor in March and April. Much more to come!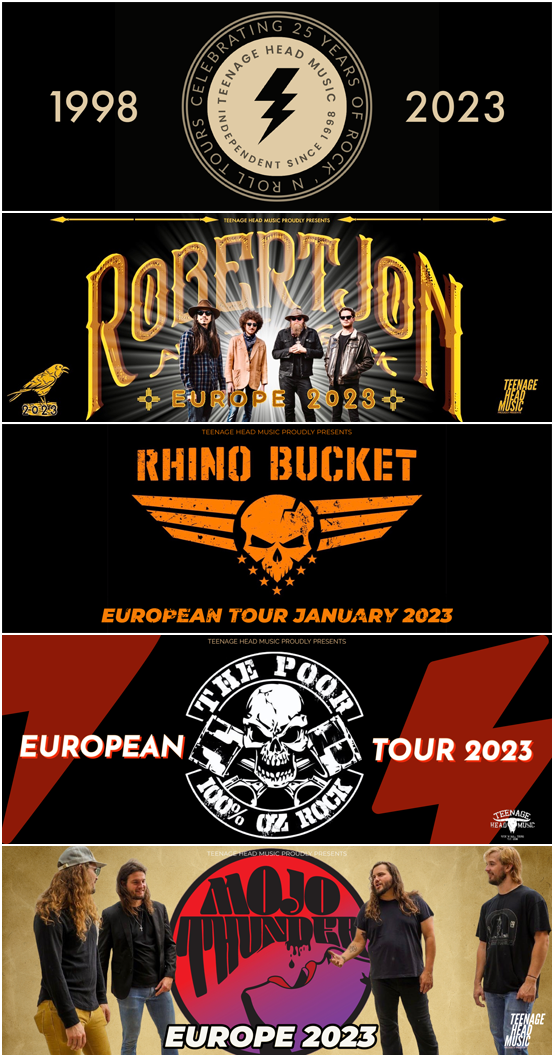 UPDATE ...
17 august 2022
It looks like we're back on track, able to stretch our wings and provide you with quality music, on a regular basis, after our little 2+ years side-step named "pandemic". We're ready to roll out with stars in the making Bywater Call and veteran classic rockers Little Caesar. We"ll follow up with North Carolina southern soul rockers Jive Mother Mary, new signings The Commoners from Canada and UK's slide guitar maestro Troy Redfern, to round off the year.
We thank you for your support. Please help local promoters with buying tickets in advance and, as always, support touring and original bands.
UPDATE ...
20 january 2022
It all looked so good back in September and October... Sadly we have been forced to step down our touring activities again until - we hope - late March. Better news is that we have added a few killer bands to our artist roster. From Los Angeles, The Cruzados. Featuring 3 members from Little Caesar, The Cruzados begin a second life and will be touring Europe in April 2022. From Toronto, Canada, we welcome The Commoners. On tour in October and November 2022. From Lexington, Kentucky, we welcome Mojo Thunder who will turn it up across Europe in March and April 2023.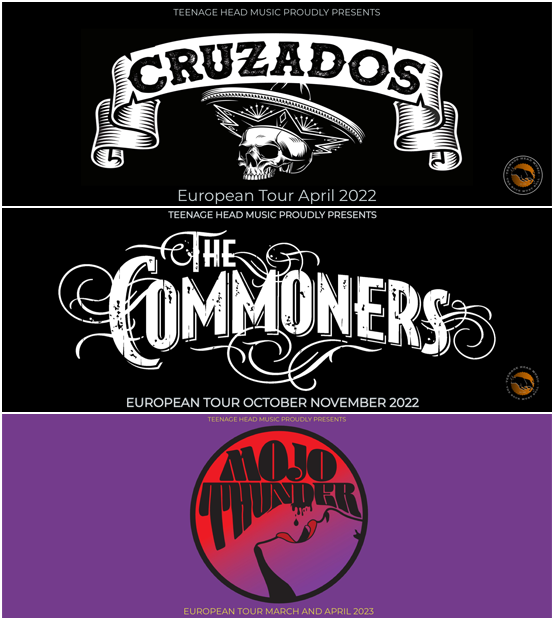 ---
BACK ON THE ROAD!
02 august 2021
We are finally able to get some of our bands back out on the roads across Europe. We have Robert Jon & The Wreck, Little Caesar and The Electric Alley playing shows again starting in September. We look forward to your support to get us out of this 18 month long nightmare. Thank YOU.


---
COVID-19 SITUATION
05 february 2021
We're still eagerly awaiting news as to when we can resume our touring activities. At this point we have cancelled/rescheduled all tours until 31 May and are hopeful on a summer kickstart. The moment we have positive news, you'll be informed on this page. You can also follow us on Facebook and Instagram for updates."
---
COVID-19 CANCELLATIONS
06 august 2020
After the Bywater Call, SUSU, Samantha Martin & Delta Sugar and Robert Jon & The Wreck tour cancellations due to Covid-19, regretfully the Billie Page and Little Caesar tours are now also postponed to 2021.
---
LONG OVERDUE UPDATE ON OUR ARTISTS!
16 may 2020
And as it happens, in the middle of a pandemic.
Due to this COVID-19 crisis we have been hard at work rescheduling tours to 2021.
At this time, we still have a small hope that our tours planned between September and December will still happen :
BILLIE PAGE, ROBERT JON & THE WRECK, LITTLE CAESAR, ARKANSAS DAVE and RED BEARD.
Thank you for your support and we hope to see you on the road soon.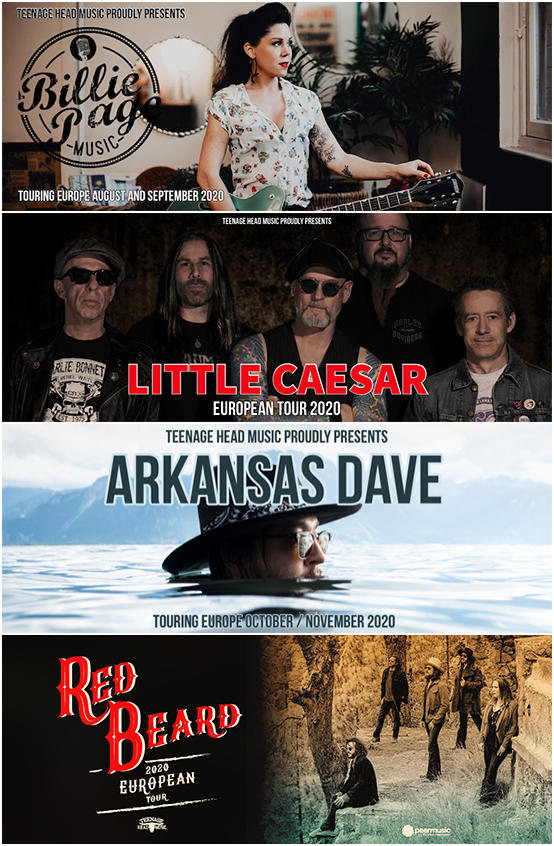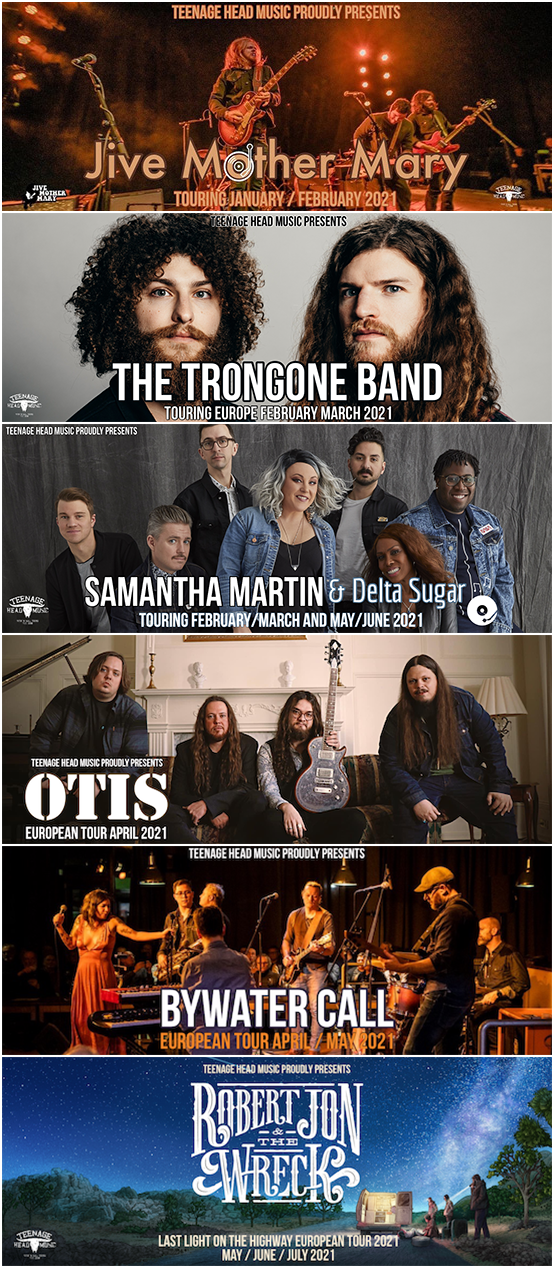 ---
THREE AMAZING BANDS JOINED OUR ROSTER RECENTLY!
16 april 2018
From the Canary Islands in Spain, Americana doused rockers RED BEARD. From Toronto, Canada, Blues and Soul artist SAMANTHA MARTIN & DELTA SUGAR and last but not least, from Asheville, North Carolina - USA, the Zappa meets Allman Brothers Band interstellar rockers TRAVERS BROTHERSHIP.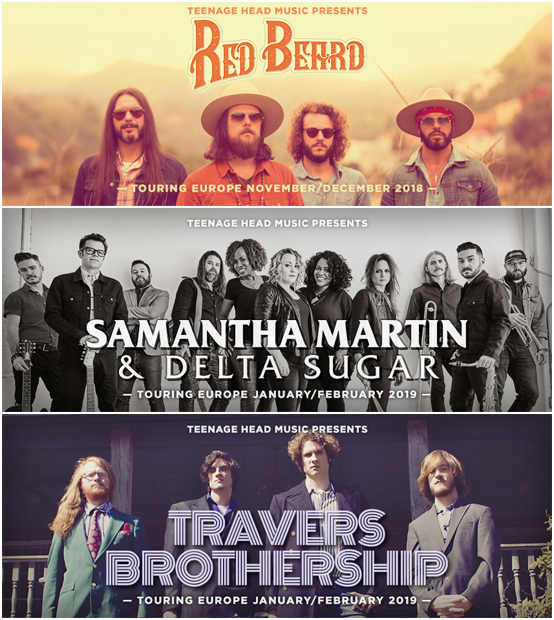 ---
THE TRONGONE BAND JOINS THM!
19 february 2018
Out of Richmond, Virginia, we welcome THE TRONGONE BAND to our artist roster. Look out for some November / December 2018 tour dates fom this class act!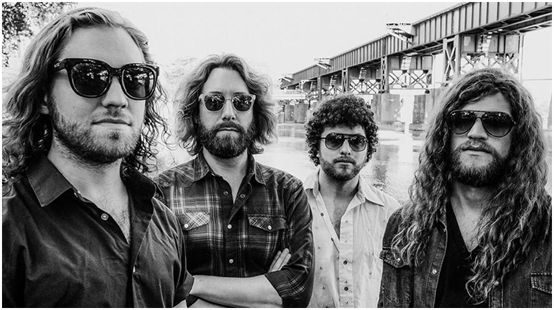 ---
KICKIN' INTO 2018 WITH A BANG!
25 november 2017
THM keeps on goin' strong into the New Year!
First off, class act & long time Teenage Head Music favourites, RHINO BUCKET embarks on another Euro tour!

Also power trio GREASY TREE lands on our shores early 2018!

In other news, NY based WILD ADDRIATIC cancelled their upcoming Euro tour, more info soon ...
---
THEM DIRTY ROSES JOINS THM!
21 june 2017
Nashville based Alabama rockers Them Dirty Roses join Teenage Head Music. If you're into Country Rock with a heavy Southern Rock influence, then this is the band you'll be checking out next year in March and April when they tour Europe for the first time.

---
THE ELECTRIC ALLEY + TED Z & THE WRANGLERS!
27 february 2017
The Electric Alley (Spain) and Ted Z & The Wranglers (USA) join the THM ranks and will tour Europe in the second part of the year.


---
2 MAJOR ARTISTS JOIN TEENAGE HEAD MUSIC!
09 august 2016
Supremo Soul artist JOSH HOYER & SOUL COLOSSAL and ex-Black Crowes guitarist MARC FORD
with his current band THE NEPTUNE BLUES CLUB. Both bands will be touring Europe in 2017.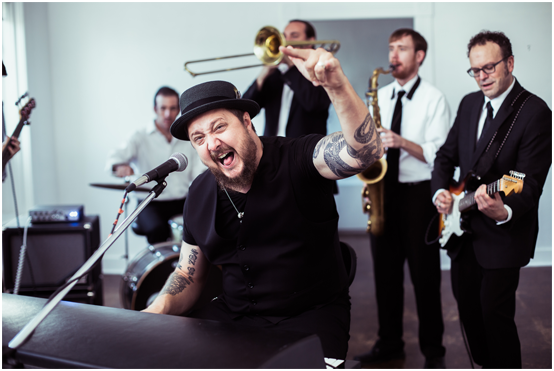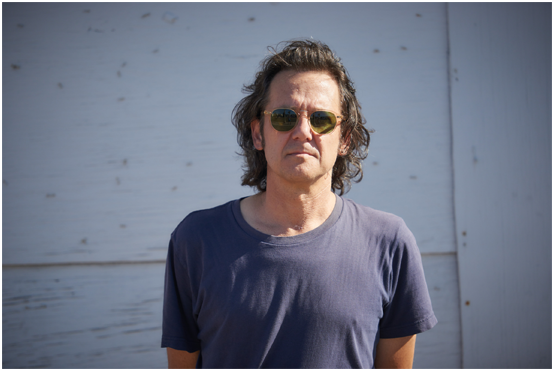 ---
STOLEN RHODES ADDED TO THE THM ARTIST ROSTER
17 april 2016
Delaware Valley classic rockers STOLEN RHODES will open the 2017 touring season. New album
"Bent With The Wind" out soon.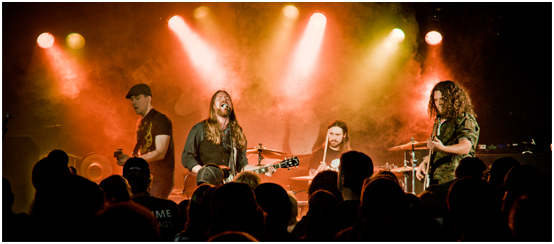 ---
RADIO BIRDS JOINS FORCES WITH THM.
16 march 2016
Atlanta rockers RADIO BIRDS join forces with Teenage Head Music and look to tour Europe early 2017!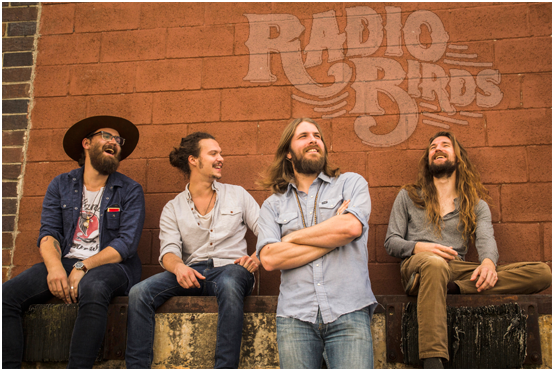 ---
THE ROOMSOUNDS JOINS THM!
09 february 2016
Texas rockers THE ROOMSOUNDS join the THM artist roster. Releasing a new album , "Elm Street"
out in march, recorded at the hallowed Fame Studios in Muscle Shoals, the band will be touring
Europe in September and October this year.
---
THE BROADCAST JOINS THM!
11 januari 2016
Class act THE BROADCAST has joinded our artist roster and will tour Europe in October and
November 2016. Look out for their soon to be released second album "From The Horizon" produced
multi Grammy-award winner Jom Scott.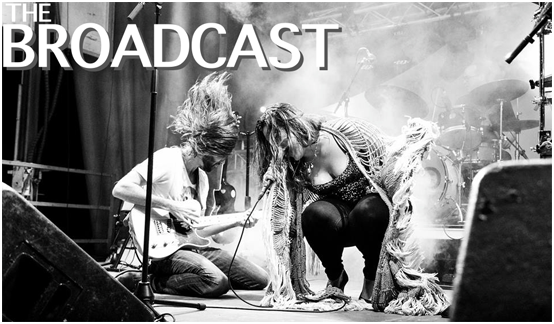 ---
ADAM ECKERSLEY BAND ON THM.
05 december 2015
Besides Melbourne¹s DIRT RIVER RADIO who finally return to Europe we are proud to add the ADAM
ECKERSLEY BAND to our artist roster. Signed to Universal and winner of multiple awards down under,
the band will engage on it¹s maiden voyage to the Old Continent in September 2016.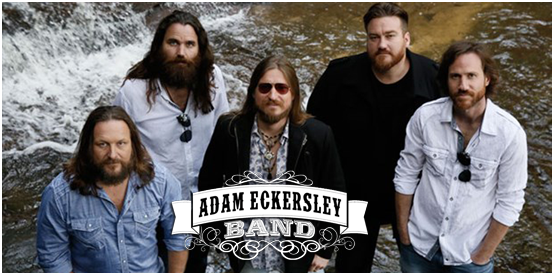 ---
NEW ARTISTS ON THM.
14 october 2015
We are proud to present you our 2 latest roster additions. From Alababama, the fabulous KENNETH
BRIAN BAND and from Nashville, Tennessee THE BLACKFOOT GYPSIES.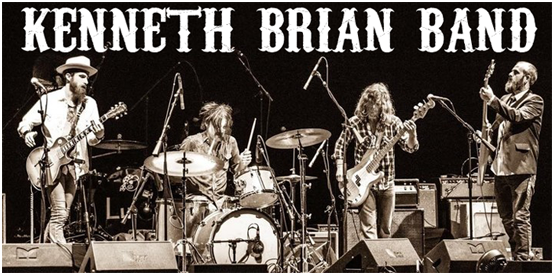 Orange County southern rock supremos ROBERT JON & THE WRECK return to Europe in May and June 2016.
---
WILD ADRIATIC RETURNS!
31 august 2015
New York State rock'n'soul trio WILD ADRIATIC returns to Europe in April/May 2016.
Full live cd coming in January 2016.

HOGJAW and THE DELTA SAINTS kick off their respective 4th and 7th tours under the
THM wings early September. Plenty of rocking going on all around Europe. Check out
dates and get your tickets.
---
THM AND NASHVILLE, IT'S A LOVE AFFAIR!
16 may 2015
Another Nashville band joins our rocking family.
We're proud to welcome THEM VIBES who will be touring across Europe in January and february of 2016.
Fans of classic rock with a strut, you're in for a treat with this gang!
---
THE FREEWAY REVIVAL JOIN FORCES WITH THM!
05 may 2015
Acclaimed Southern jam rock band THE FREEWAY REVIVAL join our ranks.
The band will be touring Europe for the first time in November and December.
---
THM GETS SOME MORE MELBOURNE FLAVOUR!
03 february 2015
PALACE OF THE KING is the latest band to join our ever growing Rock and Roll army.
Check their soon to be released debut cd on Listenable Records.
They wil be touring Europe for the first time in October 2015. 
---
2 MORE KICK ASS ROCK AND ROLL BANDS JOIN THE THM
RANKS FOR TOURS IN 2015.
15 september 2014
We hope you enjoyed your holidays. Now it's time to get back on the rock'n'roll page!
Let's kick off with 2 great bands who join our family!
From California, please welcome ROBERT JON & THE WRECK, and from Seattle
CODY BEEBE & THE CROOKS.
---
3 GREAT BANDS JOIN THE THM RANKS FOR TOURS IN 2015.
23 june 2014
We've got some great roster additions to present you.
Touring Europe early 2015, please welcome, from Washington state : SWEETKISS MOMMA,
From Toronto, Canada STONE RIVER , and finally from Motor-city Detroit CAPTAIN IVORY.

---
NASHVILLE, TENNESSEE DOES IT AGAIN.
18 february 2014
We're welcoming Nashville rockers FEEDBACK REVIVAL to our family.
Look out for them touring Europe in October and November 2014.
---
SYRACUSE, NY ROCKERS WILD ADRIATIC JOIN FORCES WITH THM.
05 february 2014
Rock, blues and soul outfit WILD ADRIATIC just released their first album "Big Suspicious" and
it's a 70's groove throwback made in heaven. The band will tour Europe in November/December 2014.
---
HONKY TONKIN' COUNTRY REBELS SPEEDBUGGY USA RETURN TO
EUROPE AFTER A 6 YEAR ABSENCE.
11 december 2013
We're glad to finally have Los Angeles based country pickers SPEEDBUGGY USA back in Europe.
The band is currently putting the final touches to their new record "South of Bakersfield" to be released
early 2014. Look out for them touring the Old Continent in June/July 2014.
---
GUITAR SUPERSTAR JOINS TEENAGE HEAD MUSIC!
02 november 2013
Proudly presenting the latest addition to our rock and roll family:
bluesrock guitar superstar in the making, JARED JAMES NICHOLS.
Look out for dates across Europe in April/May/June.
---
GOODBYE JUNE TOUR.
15 october 2013
Nashville rockers GOODBYE JUNE are kicking of their debut European tour.
Make sure not to miss out this class act doomed for superstardom!
---
NEW BANDS ADDED TO ROSTER.
01 september 2013
2014 is coming up fast and we are pleased to present you a few new bands that have joined our
rock and roll family. From Melbourne, Australia, fast livin' rockers THE DEEP END. From Austin,
Texas, promising country southern rockers, THE STATESBORO REVUE. From Knoxville,
Tennessee, blues rocking young turks THE BLACK CADILLACS. All will make their debut tours on
the old continent. Look out for some new more names to be announced soon.
---
HOGJAW TOUR.
26 august 2013
We kick off the new touring season with Arizona heavyweights HOGJAW who will be presenting
you their latest record "If it ain't broke...". The Rollin' Thunder is unleashed!